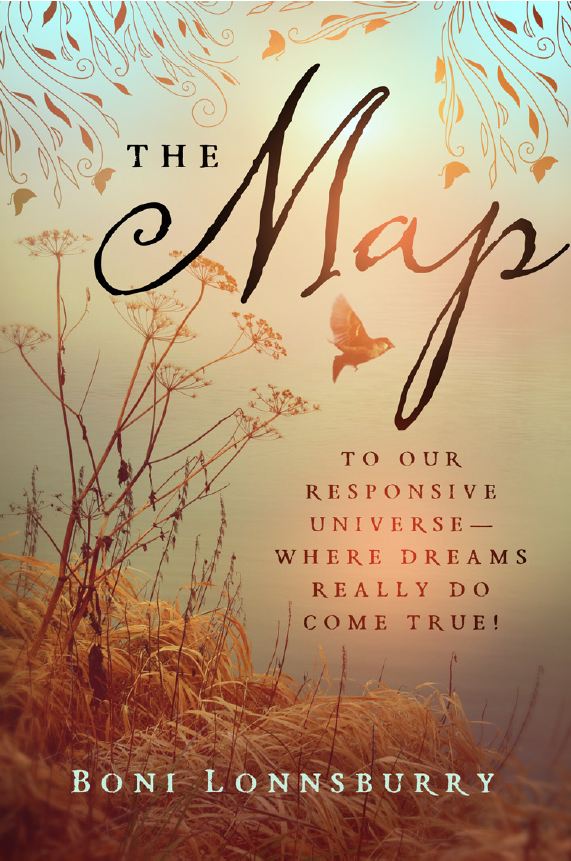 We live in a universe that actually wants you to "have it all"… But if you've been frustrated in your attempts to create the kind of life you can love – a life of boundless joy, love, and material abundance… Then here at last is the missing key.
"The Map" doesn't just tell you what is possible in this life – it shows you, step-by-simple-step, exactly how to get from Point A (where you are) to Point B (where your greatest heartfelt dreams are found). Jam-packed with plenty of delicious detail, this "GPS to your dreams" can help you pinpoint an exact path to creating the life you were born to live, while revealing how to:
Uncover your true dream – not just the one you may have "settled for" over the years
Identify, root out, and reprogram any limiting beliefs that have been holding you back
Know when – and how – to take action on your dreams (because taking action is the one step most "dreamers" never get to)
Tell whether your desires are manifesting, or not … since it can sometimes take a while for the universe to line up everything needed for your dream to materialize, and it may appear to you that nothing's happening (but you'll know to watch for these signs)
Be happy, no matter what – and never again be tossed around by unexpected pot-holes along the road of Life (The Map can steer you onto smoother highways every time.)
Also includes a powerfully simple Daily Checklist of steps so you can create your dream life as quickly and elegantly as possible!
Boni Lonnsburry has developed a proven, straightforward system for turning dreams into reality. She went from being broke, alone, jobless and nearly homeless … to being the owner of a multimillion-dollar business, married to the man of her dreams, and living a life she truly loves. Boni has shown thousands of people how to manifest their dreams. And now she wants to show you too, in The Map.
View eBook, audiobook and premium versions of The Map.
Learn more about The Map here. View the book trailer.
List Price: $14.95
Quantity Discount
Buy 5 to 10 units at $11.95
Buy 11 to 20 units at $10.95
Buy 21 to 100 units at $8.95